SportVelo offers world-class coaching and bike fitting that combines the latest technology with time-proven traditions. Whether it's training for local triathlons or competing with the world's top elite cyclists, SportVelo helps you achieve your goals.
Individual Attention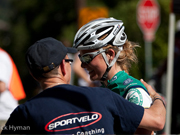 SportVelo isn't about cookie-cutter training programs that you can cut from a website and paste into your calendar. Instead, we realize that what works for one successful athlete may not work for you. In fact, there are many ways that one athlete can realize success, and the challenge is to find the combination of training (volume, intensity, skills, and recovery) that works for the individual. SportVelo relies on years of experience, knowledge about the latest training methods, and understanding of traditional ways of training to create your personalized training program. But what makes the program ultimately successful is feedback from you.
As an athlete, your feedback is what determines your success. Your coach needs to know how you respond to a specific workout, or a training week. Your coach needs to know how quickly you recover, whether you like or dislike a specific workout, or if a 3-hour ride that is scheduled for Wednesday is just bad timing because you need to pick up your mother-in-law at the airport. Without this feedback, the program is merely a good solid training program, based on general coaching knowledge about athletes similar to you. With your feedback, the program becomes the extra edge you need to meet your goals.
Efficient Training Programs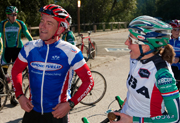 Although endurance sports are your passion, you probably can't commit 24 hours a day to training and racing. SportVelo offers time-efficient training schedules that take the guesswork out of training and race preparation. Each workout has a focus; each training block has a purpose. Each detail of your training plan is designed to help you reach your ultimate goal. Additionally, the SportVelo philosophy is to apply only the necessary training and no more, so that you don't risk injury or overtraining.
SportVelo takes a dual approach to training: gradually improving your weaknesses while maximizing your strengths. Although it's tempting to complete only those workouts where we excel, challenging ourselves with difficult workouts often pay off dividends.
Improving Your Weaknesses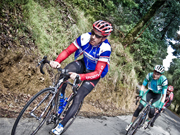 SportVelo works to improve your weaknesses while maximizing your strengths. One of SportVelo's top triathletes likes to slog along at 80 rpm where she was comfortably powerful, but her back and hamstrings were tight after the bike. Once we focused on increasing her cadence, we saw improvements in her running because her back wasn't tight and sore off the bike. However, getting there required the discipline to complete high cadence workouts, both easy and at race pace, consistently, and for months she struggled with the cadence. And she wasn't shy about telling SportVelo how difficult it was to complete her intervals above 95 rpm! Ultimately, she could maintain her strong bike and improve her run.
Responding to Your Needs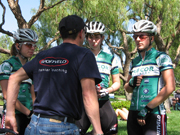 SportVelo offers professional coaching that is responsive to your needs. You can expect to talk to the coach when you need feedback or clarification, and you can expect 100% of the coach's attention and dedication to you. In return, your coach expects that you will respond in kind by filling in training logs and contacting SportVelo regularly.