Dan Smith, the SportVelo founder, is an experienced endurance coach with a life long passion for endurance sports.   He's been a full-time professional coach for eleven years and in the sports industry for over 25 years. He coaches individuals and groups.
Read Dan's Paris-Roubaix Report
Coaching Experience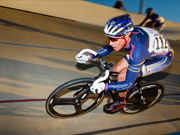 Dan is an Level 1 Certified United States Cycling coach with distinction, and triathlon coach, and he participates in USAT and USAC seminars to stay on top of the most recent science in endurance training. In particular, he has lengthy experience training and coaching with power, starting with CompuTrainers in 1989, plus speed and distance devices (GPS) working with workout analysis Cycling Peaks WKO+ software.
He coaches athletes to successes on the road, triathlon, cyclocross, track, and mountain biking, from strong local triathletes to nationally ranked cyclists. Athletes he coaches have achieved goals such as several district championships and medals, national championship and medals, qualifying for triathlon nationals and worlds, and racing in the Olympic Trials.

Before founding SportVelo, Dan promoted cycling events (road, track, and criteriums) and led numerous cycling clubs over the years. A competitive swimmer in college, he raced as a triathlete after graduation. Dan has raced bikes for over 25 years, starting in the Pro, 1, 2 ranks, and he presently competes in the Masters 45+ 1, 2, 3 category. He has competed in track, cyclocross, mountain bike, and road events, such as the National Road Race, the Redlands Stage Race, and other NRC races. As a master racer, he has won the 2006 Mt. Hood Stage Race criterium, the local 2000 Pescadero Road Race, the 2005 Madera County Stage Race, the 2005  SuperWeek Lake Front road race, and placed 4th at the 2004 Masters National Criterium in Park City. He won two stages and placed third overall at the 2002 Elkhorn Classic stage race.
Industry Experience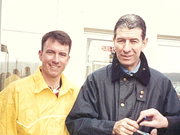 Prior to launching SportVelo, Dan helped build the business at RockShox, Inc. as the Director of Aftermarket Sales, Technical Services and Customer Service. He is a master wheel builder, Barnett Bicycle institute graduate, and has wrenched for professional road teams in Europe (Paris-Roubaix World Cup race, 1994, 1995, 1996), as well as provided race support for professional mountain bike teams in the US , 1992-1999.
SportVelo takes a dual approach to training: gradually improving your weaknesses while maximizing your strengths. Although it's tempting to complete only those workouts where we excel, challenging ourselves with difficult workouts often pay off dividends.