SportVelo Indoor Peloton 2015-16 launches Tuesday November 4th!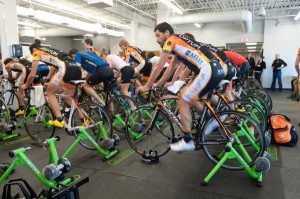 The SportVelo Indoor Peloton is back at The Bicycle Outfitter for the 2015-16 winter training season. We have upgraded our power based equipment, and added two 50 inch tv screens and individual fans. Now in our 10th season, thanks to our fantastic athletes, SportVelo's Indoor Peloton, cranks every Wednesday evening and Thursday morning, hosted at The Bicycle Outfitter in Los Altos!!
Beginning the first Wednesday, after the time change, November 4th at 7:00 pm, these indoor workouts are excellent training for the non-competitive season.
SportVelo Indoor Peloton every Wednesday evening, holidays excepted, through February 2016! That's 60 specific periodized challenging sessions created by USA Cycling Level 1 Coach Dan Smith.
To Sign Up
Click the Sign Up Button
Pay for the classes
Reserve the spots in the classes you want. Your account will be credited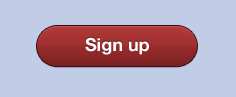 Details
7:00 PM Wednesday evenings at The Bicycle Outfitter
6:30 AM Thursday morning at The Bicycle Outfitter
Join us for a challenging sport-specific indoor cycling session. These workouts provide a great training alternative to riding in the dark or the unpredictable winter weather. The 4 month progressive, periodized SportVelo Indoor Peloton program is designed to keep you healthy, fit and ready for spring training and racing.
To participate, you'll need your bike, cycling clothes (don't forget your cycling shoes!), fluids and fuel, and of course a willingness to work hard, have fun and dig deep, in a motivating group setting.
As mentioned above, exciting new interactive power based equipment being tested at this very moment.
When: Every Wednesday evening, and Thursday morning through February 2016, holidays excepted.  60 awesome sessions total. 7:00 PM evening session set-up and warm-up, 6:30 AM set up and warm up for morning sessions.
Cost: 10 session package $200, 5 session package $125, $30 for drop-ins (if space available).
Questions: Email dan@sportvelo.com if you have any questions