Announcing the SportVelo Strength Program for the Endurance Athlete 2016-17 at Elementus in Menlo Park!

SportVelo and Elementus are teaming up to offer a strength and conditioning program for endurance-based athletes. This program will be limited in size to provide individualized attention to the participants.
The 4 month, November – February, non-competitive season (out-season) strength and conditioning plan is tailored to the specific needs of endurance athletes.
This unique strength program for endurance athletes will focus on range of motion, plus improving muscle imbalances, core strength and function, while developing functional strength and power. This program is designed and led by Coach Dan Smith.
To Sign Up
Click the 'Sign Up' button
Pay for the classes you want
Reserve you spot in class. Your account will be credited.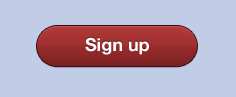 Program Details
Coach Dan is a certified USA Weightlifting Sports Performance Coach, Level 1 USA Cycling Coach and owner of SportVelo Premier Endurance Coaching since 1999.
The workout times are every Tuesday and Thursday evening, 7:00 – 8:00 PM, November through February, holidays excepted.
The cost of the program is $800 paid in full or a recurring monthly payment of $250 a month. If space available the drop-in fee is $40.  (Be prepared to set up payment with SportVelo at the first session.)
Elementus, 887 Oak Grove Ave, Suite B / Menlo Park, CA 94025 / (650) 323-0911
Space is limited! We're keeping the class size small so we can maximize individual attention. If last season is any indication, we anticipate filling the program.  First come first served! To RSVP or for questions contact  dan@sportvelo.com